Educational Resources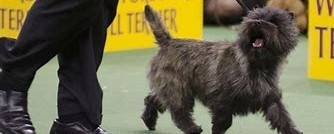 This page is to help judges learn about the Cairn Terrier.
Please contact the Judges' Education Chairs if you have any questions related to breed education.
Joseph R. Vernuccio
Stratford, CT


.(JavaScript must be enabled to view this email address)


203-829-2428

Marly A. Lucier
Carlisle, MA


.(JavaScript must be enabled to view this email address)


978-369-0633

Upcoming Cairn Terrier Breed Seminars
September 1, 2022: Raleigh, North Carolina
Title: Terriers - The Short-legged Breeds, PLUS 4
Breed: Terrier Breeds
Presenter: N/A
Sponsoring Club: NC Triangle Area Judges Education Group
Contact Name: Celeste M. Gonzalez -
Email: NCTriangleAreaJudgesEdGroup@yahoo.com
Phone: (336) 259-0061 Fax: N/A
Website: N/A
Sept. 1-5/22. 8:00am-6:00pm. Cost: $250. Australian, Cairn, Cesky, Dandie Dinmont, Glen of Imaal, Norfolk, Norwich, Russell, Scottish, Sealyham, Skye, West Highland White, Parson Russell, Rat Terrier, American Hairless, Sparring, & Coat Seminars.
Cairn Terrier Session will be Sunday, September 3, 2022 from 1:30-4 p.m. Lydia Hutchinsion & DiAnn Flory will facilitate this presentation.
March 12, 2023: Phoenix, Arizona
Title: Judges Education for the Cairn Terrier
Breed: Cairn Terrier
Presenter: Beth Wilder
Parent Club Approved: Yes
Sponsoring Club: Arizona Dog Judges Education
Contact Name: Phyl Scalf - PO Box 20645, Mesa, AZ 85277
Email: arizonadogjudgeseducation@gmail.com
Phone: (602) 320-2437
Fax: N/A
Website: ArizonaDogJudgesEducation.org
Parent Club Approved Terrier presentations in conjunction with the Arizona Dog Judges Education event, March 8-13, 2023. This seminar scheduled to begin at 12:45 pm. Cost: $30. Arizona State Fairgrounds.