General Information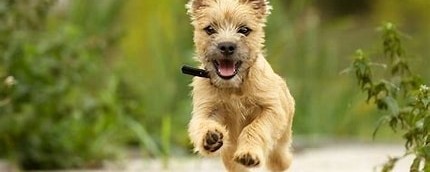 The Cairn Terrier is a Scottish dog breed that was developed with a specific goal in mind - vermin control. These dogs are incredibly brave, tenacious, and smart. They are able to work independently and are great at the task they were created to do.
General Characteristics
Small, spunky, sturdy, and active.
Nine to ten inches tall and weigh 13-14 pounds.
Have a life expectancy of 12-15 years.
Well-muscled and strong with a shaggy, double-layered coat
Independent, playful, mischievous
Curious, alert, likes to dig and chase.